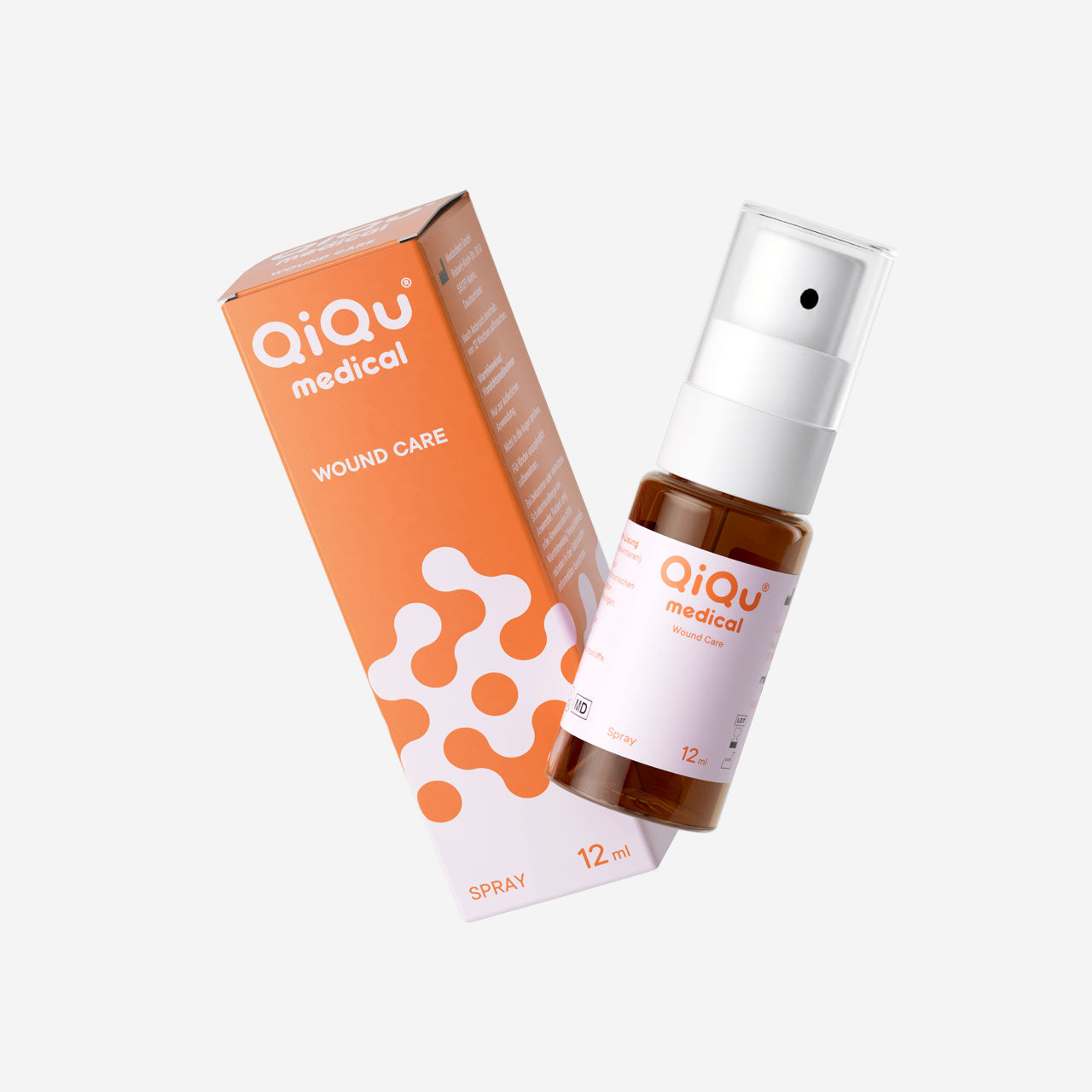 QiQu Medical
Performance Wound Care wound care spray
12ml
QiQu medical: skin power that reinvents supportive wound healing.
The high-performance QiQu medical Ultra membrane of our medical product helps you to continue with acute wounds quickly, effectively and easily, even in the toughest conditions (if in doubt, after consulting a doctor).

Like a second skin, a mechanical barrier forms in the wound immediately after spraying, which protects against unwanted germs from the outside. At the same time, free nerve endings are effectively covered by the specific QiQu medical Ultra membrane, thus reducing the pain sensation in the wound. In the wound, new skin cells orient themselves and attach themselves to the positively charged ultra-membrane. There is often no need for plasters or bandages (after consulting a doctor).

Sterile chitosan acetate solution 0.75%.

QiQu medical Performance Wound Care is a pleasant, light, non-greasy spray. A small push of the spray is enough. The light Ultra membrane, which has been specially optimized to support wound healing, nestles up against the bed of the wound. Keep going!

Delivery only within Germany. Free shipping from €29.00. For less than 29.00 euros, standard shipping with DHL costs 4.50 euros.
The acute care gel for mild skin irritations
Immediately after application, QiQu active forms a breathable ultra-membrane - like a second skin - on the stressed and irritated area of ​​skin.